Webelos Resident Camp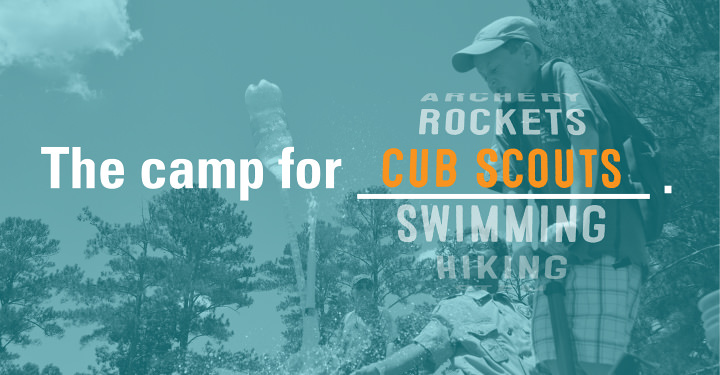 ---
CAMP TAMARACK
For over 60 years, Camp Tamarack has provided a Nationally Accredited Summer Camp Program based on national standards of the Boy Scouts of America. This year camp will be themed around Excalibur, giving Scouts the opportunity to not only learn and earn advancement but take part in fun themed activities!
---
2020 Camp Fees
Youth

Camp fees if paid by June 19, 2020 (Early Bird)

$165.00

Camp fees if paid after June 19, 2020

$195.00

Adults

Per Full-time leader per session

$90.00
Campership Applications Due by June 5th, 2020
---
NEW THIS YEAR
This summer we will offer our Webelos Scouts at Webelos Resident Camp a Rock-Climbing Wall experience, for a nominal extra fee. (Courtesy of Five Star). This will be offered as additional program.
*These fees are in addition to the regular fees listed above.
---
2020 Leader Guide
---
Make sure your entire unit has up to date health forms. Also, check out the medication procedures for Camp Tamarack located below in the WRC forms.
---
Youth Protection Training
The BSA has announced new youth protection training policies to ensure compliance with mandatory training requirements. Ensure all adults accompanying a Scouting unit that are present at camp for 72 hours or more must be registered as a leader, including completion of a criminal background check and Youth Protection training. This applies even if the 72 hours are non-consecutive. (Effective June 1, 2018)
---
Background Check Required for all adults
The State of Michigan requires a Background Check Form from each unit leader for the state in which you reside.
If you have completed this form in the years 2010 to 2018, you do not need to do so again.
Use the links below and send the completed form to Logan Rapp at the LaSalle Council office. Contact Logan at 574-289-0337 ext. 309 or email at logan.rapp@scouting.org if you have questions about these required forms.
Michigan Background Check Form
Illinois Background Check Form
---
Pre-Camp Swim Test:
Everyone going to Camp Tamarack who plans to participate in any Aquatic activities must take a swim test at a LaSalle Council sponsored event. Every youth and adult needs to take the swim test before arriving at camp, if possible. Our goal is to offer only a limited number of swim tests at camp for those who cannot attend any pre-camp testing sessions.
For more information please click here
---
Campership Program
Campership Applications Due by May 1, 2020
Camperships are open to youth from families with financial circumstances would mean that a high-quality residential camp experience would be unattainable without external financial support. The specific financial circumstances of the family will determine whether they are eligible for full or partial support.
To be eligible, the following guidelines must be met by the youth applicant:
Register within the LaSalle Council and in good standing for at least 30 days prior to completing an application.

Youth attending a LaSalle Council operated summer camp to include Day Camp, Cub Scout Resident Camp, Webelos Resident Camp or Scouts BSA Resident Camp.

Youth attending an official La Salle Council, District, Area or National training conference, for example, NYLT (National Youth Leadership Training)

Recommended by his or her unit leader to include Committee Chair, Cubmaster, Scoutmaster, Advisor or parent/guardian.
In keeping with the philosophy of "pay your own way", each youth should pay a portion of the fee. Camperships are awarded based primarily on need. The more information the campership committee has about the Scout's particular need, the better. The La Salle Council also reserves the right to consider the unit's participation in Council administered product sales as demonstrating a concerted effort to raise these funds. The family and unit should also contribute to the cost of the camp experience. Camperships awarded will not exceed 50% of the event fee.
Applying for campership aid must be done by May 1st, to allow time for review and response. If approved, the campership amount will be sent to the camp or to the National Conference when registration of the individual is confirmed. Fees will be credited as camp payment in the Scout's name within the La Salle Council Summer Camp Reservations portion of its website. The campership is to a specific individual and is not transferable to other youth.
You can download the form below under 2020 Campership Form.

| File Name | Description | |
| --- | --- | --- |
| Council Refund Policy | | Download |