Webelos Resident Camp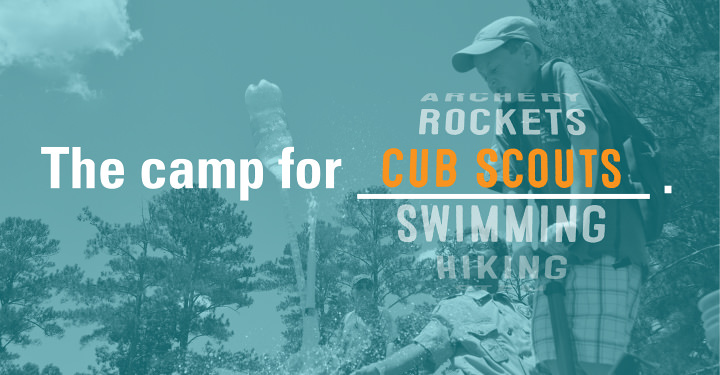 ---
CAMP TAMARACK
For over 60 years, Camp Tamarack has provided a Nationally Accredited Summer Camp Program based on national standards of the Boy Scouts of America. This year camp will be themed around Star Wars, giving Scouts the opportunity to not only learn and earn advancement but take part in fun themed activities!
---
2020 Camp Fees
Youth

Camp fees if paid by June 19, 2020 (Early Bird)

$165.00

Camp fees if paid after June 19, 2020

$195.00

Adults

Per Full-time leader per session

$99.00
Campership Applications Due by APRIL 5, 2020
---
2020 Leader Guide
Leader Guide: Coming Soon
---
Make sure your entire unit has up to date health forms. Also, check out the medication procedures for Camp Tamarack located below in the WRC forms.
---
Youth Protection Training
The BSA has announced new youth protection training policies to ensure compliance with mandatory training requirements. Ensure all adults accompanying a Scouting unit that are present at camp for 72 hours or more must be registered as a leader, including completion of a criminal background check and Youth Protection training. This applies even if the 72 hours are non-consecutive. (Effective June 1, 2018)
---
Background Check Required for all adults
The State of Michigan requires a Background Check Form from each unit leader for the state in which you reside.
If you have completed this form in the years 2010 to 2018, you do not need to do so again.
Use the links below and send the completed form to Logan Rapp at the LaSalle Council office. Contact Logan at 574-289-0337 ext. 309 or email at logan.rapp@scouting.org if you have questions about these required forms.
Michigan Background Check Form
Illinois Background Check Form
---
2020 Cub Resident Camp July 19, 2020 to July 21

Register Today

2020 Cub Scout Resident Camp July 19, 2020 to July 21

| File Name | Description | |
| --- | --- | --- |
| Adult BSA Membership App | | Download |
| Campership Application 2020 | Submit to Logan Rapp | logan.rapp@scouting.com | Download |
| Council Refund Policy | | Download |
| Indiana Background Check | | Download |