Training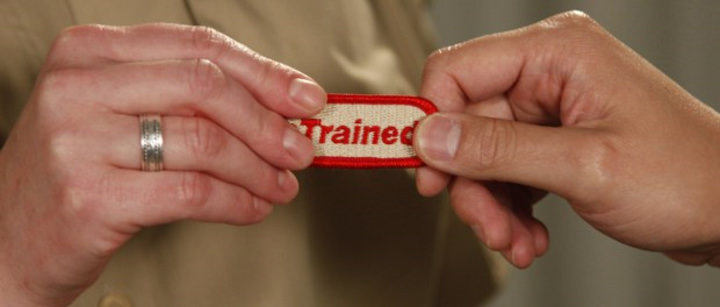 ---
Leader Specific Training Courses Available Online
You can now complete many leader specific training courses at your convenience by visiting the BSA Training Site at www.scouting.org/training
To access
Visit my.scouting.org and log in. Click the Youth Protection Logo or the Leader Training image on the right side.
If needed, log in again (using the same my.scouting credentials) to the Scouting U site.
Use the Course Catalog to choose learning plans
Access your coursework at the "My Learning" link at the top of the page
Learn!
---
Contacts
Training is a vital component to all levels of the "Journey to Excellence" (JTE) program and gives you the tools to deliver a program that will retain your scouts.
Please contact your district training staff if you have any questions:
Pioneer Trails District - Robert Wiseman, rwisema1@gmail.com
Algonquian District - Jay Scott, jscott574@hotmail.com
Dunes Moraine and Potawatomi Districts - Nathan Long, nathanlong29@yahoo.com
Council Training Chair - Mel Chapman, mnjchapman2@gmail.com
Council Staff Advisor of Training - Dawn Eddins dawn.eddins@scouting.org
---
Unit Program Resources
Valuable support and resources for unit leaders to provide a high-quality program
Learning Library
Meeting Plans
And so much more!
National Cub Scout Website - Click to visit CubScouts.org
Troop Leader Resources - Click to visit TroopLeader.org
Troop Program Resources - Click to visit ProgramResources.org
---