Spring Sale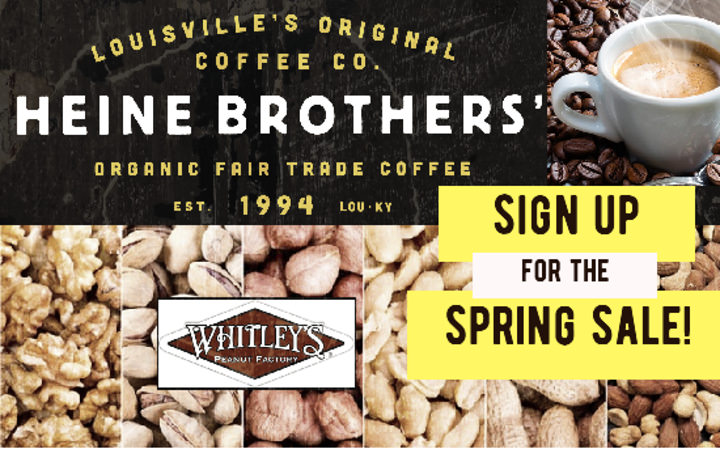 ---
---
Order Online at the below fillable order forms
---
NEWS FLASH: "The LaSalle Council BSA has gone NUTS and BEANS"
That's right, Whitley's Nuts are back by popular demand! And, we added delicious Heine Brothers Fair Trade Coffee. The LaSalle Council 2021 Spring Fundraising Sale is upon us! We are excited to offer both DELICIOUS, quality products to our units to help our Scouts earn money for their annual program.
The Sale is Simple:
Sign up as a Unit or individual Scout online at lasallecouncilbsa.org/springsale
Sell Coffee, Nuts or Both
40% commission back to your Unit for peanut sales
30% commission back to your Unit for coffee sales
Sale starts 4/1/2021- Payment Due to Council 5/14/2021
Take Order Only: Product will be delivered to the LaSalle Council BSA Office May 24-28, 2021
No prize program, commission goes directly into your unit account
Delicious product mix
Great value for the price!
For questions please call Meredith Isenberg at 574-289-0337 meredith.isenberg@scouting.org
Would you like additional copies of the order form? Please feel free to print copies! See below.
| File Name | Description | |
| --- | --- | --- |
| 2021 Spring Sale Brochure | Products & Take Order Form | Download |
| 2021 Spring Sale Leader Flyer | Important dates and sale information for unit leaders | Download |