Scouts BSA Summer Camp
CAMP TAMARACK
We are so glad you are choosing to bring your unit to Wood Lake Scout Reservation to attend summer camp at Camp Tamarack. For the past 64 years, we have created an experience that thousands of scouters will remember for the rest of their lives! Year after year, we strive to provide an experience unmatched by every camp in the area. This website will serve as your checklist to prepare your unit to attend Camp Tamarack this summer and should be able to answer any questions that may arise.
Still not sure Tamarack is the right place for your unit?
Let us change your mind! This flyer showcases everything our camp has to offer. Our Leader Guide goes even deeper into detail about every opportunity at Camp Tamarack!
---
2019 Camp Fees
---
Youth

Camp fees if paid by May 15, 2019 (Early Bird)

$295.00

Camp fees if paid after May 15, 2019

$325.00

Adults

Per Full-time leader per session

(A leader fee can be shared by more than one leader attending for less than the full week)

$115.00

Campsite Fee

Reservation fee covers one leader fee

$115.00
**NO SURCHARGE FOR OUT OF COUNCIL TROOPS**
---
Pre-Camp Checklist
---
- Download the 2020 Leader Guide
The 2020 Scouts BSA Summer Camp Leader Guide is your hub of information for all Summer Camp information. Page 3 of the Leader Guide will showcase any updates that happen after the initial release of the guide. An updated guide will be posted in early 2020 containing any pre-reqs if any of our merit badges undergo revision.
Leader Guide Updated: Coming Soon
- Download the 2020 Merit Badge Schedule
The 2020 Scouts BSA Summer Camp Merit Badge Schedule contains the full week schedule of merit badges offered at Camp Tamarack. We hopefully will not have any changes once this is released, but will let you know if there are any. In addition to the overall schedule, we have created a worksheet that each of your scouts should fill out to help you schedule them on Tentaroo. This worksheet collects all necessary info needed to register your scouts online to make registering your scouts as simple as possible.
Merit Badge Schedule Updated: Coming Soon
- Order Camp T-shirts
Camp T-shirt sales will start once a T-shirt design is finalized. We'll let you know when sales have started!
- Complete the BSA Health Form
The BSA requires an annual physical to be completed in order to attend any event lasting longer than 72 hours. This means that every person attending camp for more than that time will need Parts A, B, & C of the BSA Health Form. Each person in the unit will need to bring a hard copy of their physical to be checked in with the Camp Health Officer.
- Complete Youth Protection Training
The BSA has announced new youth protection training policies to ensure compliance with mandatory training requirements. Ensure all adults accompanying a Scouting unit that are present at camp for 72 hours or more must be registered as a leader, including completion of a criminal background check and Youth Protection training. This applies even if the 72 hours are non-consecutive. (Effective June 1, 2018)
- Have all adults complete a Background Check
The State of Michigan requires a Background Check Form from each unit leader for the state in which you reside.
If you have completed this form in the years 2010 to 2019, you do not need to do so again.
Use the links below and send the completed form to Logan Rapp at the LaSalle Council office. Call Logan at 574-289-0337 ext. 309 or email at logan.rapp@scouting.org if you have questions about these required forms.
Michigan Background Check Form
Illinois Background Check Form
---
Keep an eye out for the 2020 Camp Tamarack Hiring Days!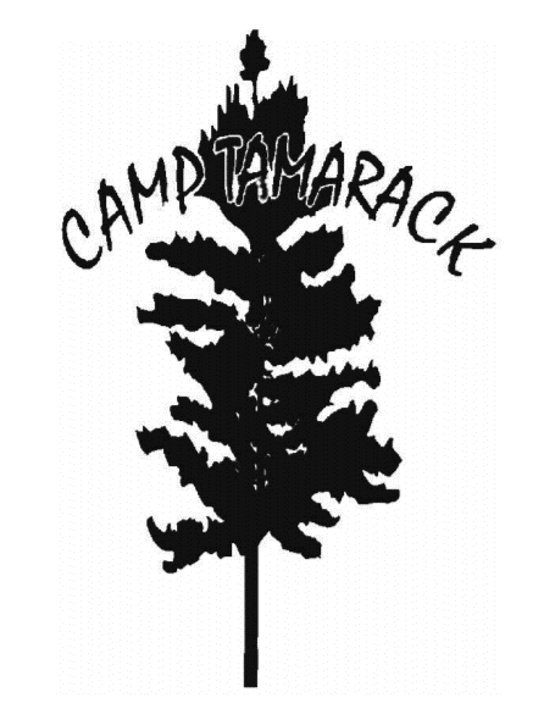 | File Name | Description | |
| --- | --- | --- |
| 2019 Merit Badge Schedule | 2019 Scouts BSA Summer Camp Merit Badge Schedule - Camp Tamarack, revised 11/25/18 | Download |
| 2019 SBSC Leader Guide | 2019 Scouts BSA Summer Camp Leaders Guide - Camp Tamarack, revised 5/1/2019 | Download |
| Camp Tamarack Map | | Download |
| How to Register for Summer Camp | Step by step guide to using the LaSalle Council Tentaroo-OnTheGo online registration system, and how to schedule your Scouts for Summer Camp merit badge classes. | Download |
| Indiana Background Check | | Download |
| IOLS Flyer for Camp Tamarack 2019 | | Download |
| LaSalle Council Refund Policy | LaSalle Council event refund policy | Download |
| Medication Dispensation Protocol | Procedure for the handling of campers medications during Boy Scout resident camp | Download |
| Medication Dispensation Sheet | Scout leaders need to download this form if any of their Scouts have any medications at camp. Unit leaders will be dispensing medications to their Scouts, not the Health Officer. | Download |
| SBSC Flyer 2019 | | Download |
| YPT Updates for Camp | ***NEW*** | Download |