Notre Dame Parking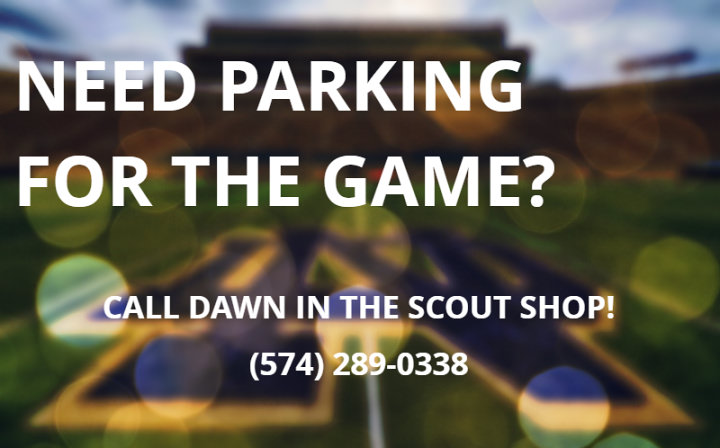 Football Parking Information
Parking is payable at the Scout Shop. Call 574-289-0338 and ask for the Dawn Eddins.

Pricing

$50 per Car

$200 per RV

$250 per Bus

Accepted payments- Credit card, cash, check (check must be received before Friday of game day)

On game day, first come, first serve CASH ONLY

Parking Details

Lot Opens at 10:00 a.m. for afternoon games.

Lot Opens at 11:00a.m. for night games.

You must arrive 1 hour before game time, otherwise your prepaid parking spot will be forfeited.

Only 25 spaces are open for prepay.

Tailgating is permitted, please bring your own trash bags for clean-up.

Dumpsters are available.

Two commercial porta-potties available.

The Building is NOT open.

Cancellations

Must cancel before noon on Friday before game day, to receive full refund, otherwise, parking fees are non-refundable.