E-Prep (Emergency Preparedness) Event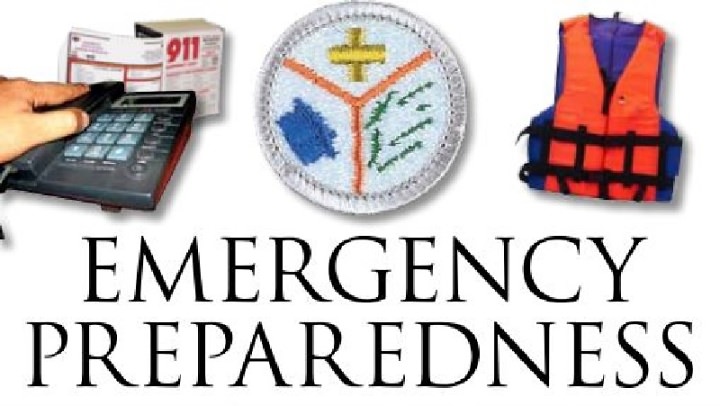 E-Prep will be a day of Scouting fun, practice & skill-building for emergency preparedness with a mixture of competitive spirit and outdoor fellowship.
---
Event Fees:
Youth- $25
Adults - $5
---
EVENT:
Stations will not be announced in advance. This year there will be (6) stations.
As a general rule, Scouts should be knowledgeable in the following areas: emergency shelter, water purification, fire building, first aid, cooking, stretchers, and water rescue.
They may use all or some of these skills in addition to many skills that are not listed.
Camping is June 2 through 4
---
Leaders download the Leaders guide at the bottom of the page for full event information/rules
---
Schedule:
Friday Check-in will be near the main parking lot,
5:00 pm – 6:30 pm Check-in and registration
7:30 pm Evening Cracker Barrell Social and Competitions (Leader/Volunteer Meeting)
Saturday check-in will be near the Pavilion
Prior to 8 am Patrol Breakfast (Staff Breakfast at Pavilion)
8:30 am Opening Flags and Announcements
9:00 am – 12:00 pm 3 station sessions
12:00 pm – 1:30 pm Patrol Lunch
1:30 pm – 4:30 pm 3 station sessions
6:30 pm Dinner
8:00 pm Firebowl Event: Awards, Skits/Songs, Flag Retirement, & Fellowship
Sunday
10:00 am Everyone out of camp including vehicles
- Have a safe trip home
---
E-Prep (Emergency Preparedness) Event June 02, 2023 to June 04