W.L.S.R Chainsaw Training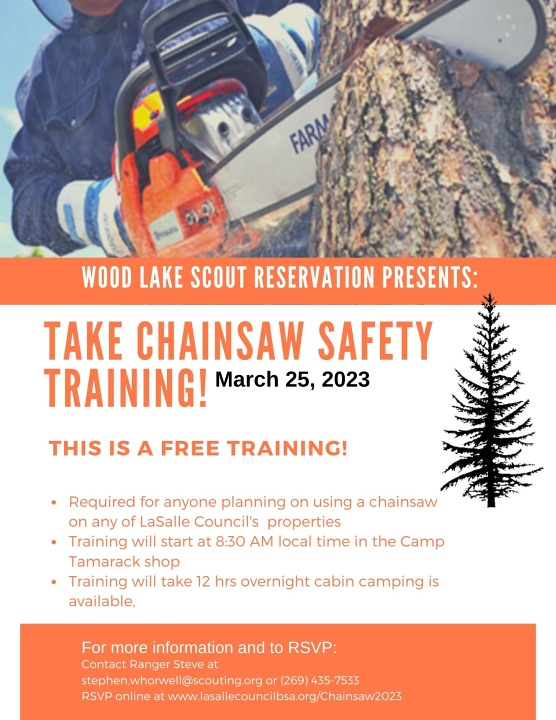 Date/Time:
Mar 25, 2023 8:30 am to Mar 26, 2023 1:00 pm
Location:
Camp Tamrack WLSR
10891 Withers St
Jones, MI 49061

---
Chainsaw training takes a minimum of 12 working hours. It's a 2-day event and participants have to attend both Saturday and Sunday.
The training starts at 8:30 am Saturday and 8:30 am Sunday.
There will be a cabin available for anyone who wants to stay the night. Training will continue the next morning.
We should be done shortly after lunch Sunday!
Meals are provided by the Order of the Arrow Sakima Lodge, lunch on Saturday, and breakfast on Sunday.
---
This BSA Chainsaw training would normally cost $ 50 per person, but this year we are asking all volunteers to
commit 20 hours over the next year on a council property cutting wood.
We thank you for your dedication to our beautiful camps!
Please make arrangements with Ranger Steve at Camp Tamarack or Ken Coleman at Camp Topenebee.