Scouting For Food 2021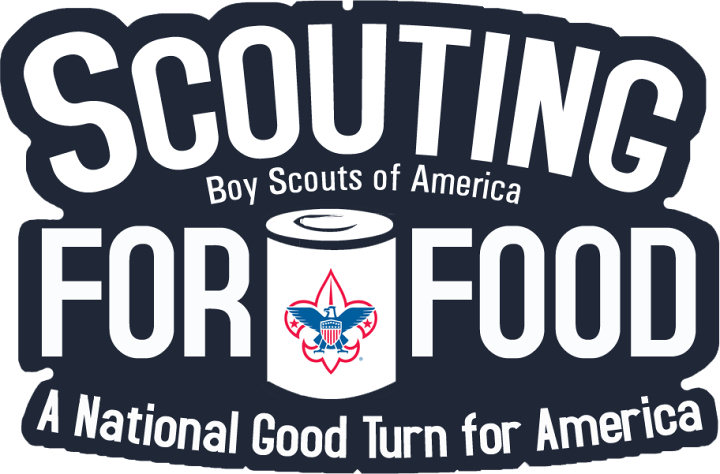 ---
How will this year be different?
In addition to our usual system of door to door bag collection, we will be organizing an additional opportunity for Units to book a table at a local grocery store. Scouts can collect food items directly from grocery shoppers upon their exit from the store and turn in collected items to their preferred food pantry/organization. Our food collection campaign this year will run through the full month of April.
What is Scouting for Food?
As Scouts, we know how fortunate we are to have a warm meal every night — whether around the campfire or at the kitchen table...and we know that not everyone is so lucky. Scouts all across the nation do their part to help address this problem in their local communities through this annual food drive called SCOUTING FOR FOOD!
Why Participate?
This is a great opportunity for Scouts to earn service hours for ranks while making a big impact on their community. It helps to strengthen Scouting's ties to the community and is also an easy-to-plan program for your Pack or Troop to do during the year. And most importantly, Scouts have fun doing it!
| File Name | Description | |
| --- | --- | --- |
| 2021 Door Slips | To use with door to door collections | Download |
| 2021 Introductory Flyer | Introduces two potential ways to participate in the 2021 SFF Campaign | Download |
| 2021 Storefront Slips | To distribute to customers at storefront locations | Download |
| 2021 Unit Collection Report | Use online form when reporting totals to Council | Download |