National Youth Leadership Training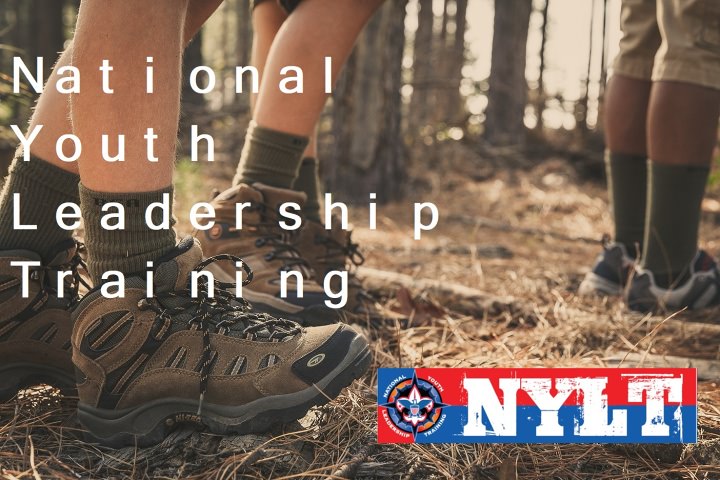 National Youth Leadership Training - July 26 - August 14, 2020
National Youth Leadership Training is an exciting, action-packed program designed to provide youth members with leadership skills and experiences they can use in their home troops and in other situations demanding leadership of self and others.
NYLT is a six-and-a-half-day course. Content is delivered in a troop and patrol outdoor setting with an emphasis on immediate application of learning in a fun environment. Interconnecting concepts and work processes are introduced early, built upon, and aided by the use of memory aids, which allows participants to understand and employ the leadership skills much faster.
Scoutmasters have the responsibility of training the youth leadership of the troop. The purpose of NYLT is not to assume that role, but to support it. Some of the objectives are: to focus on the concepts of what a leader must BE, what he must KNOW, and what he must DO; to emphasize immediate application of learning in a fun environment; to model a month in the life of the "ideal" troop; to provide youth with a toolbox of leadership skills consisting of key course concepts; to operate in alignment with the Scout Oath and Law; and to have fun!
Candidate Requirements
Be at least 13 years old by the first day of the course.
Scouts in a troop must hold the rank of First Class. (No rank applies for crew members or ship mates)
Currently hold, or plan to soon hold, a leadership position in a troop, crew, or ship.
Recommended that the candidate completes Introduction to Leadership Skills (ILST) prior to attending the NYLT course.
Cost
$50.00 non-refundable deposit due upon registration
Total course fee: Coming Soon
---
Campership Applications Due by coming soon
Download Application
| Position | Name | Telephone | |
| --- | --- | --- | --- |
| Course Director | Ralph Robertson | | Email |
| | | | |
| | | | |
2020 NYLT July 26, 2020 to August 01

| File Name | Description | |
| --- | --- | --- |
| 2019 NYLT Flyer | | Download |
| 2019 NYLT Personal Equipment List | | Download |
| 2020 Campership Application | Submit to Logan Rapp | logan.rapp@scouting.org | Download |
| NYLT ADULT STAFFApplication-2019 | | Download |
| NYLT YOUTH STAFF Application-2019 | | Download |
| Refund Policy | | Download |