2019 Annual Recognition Dinner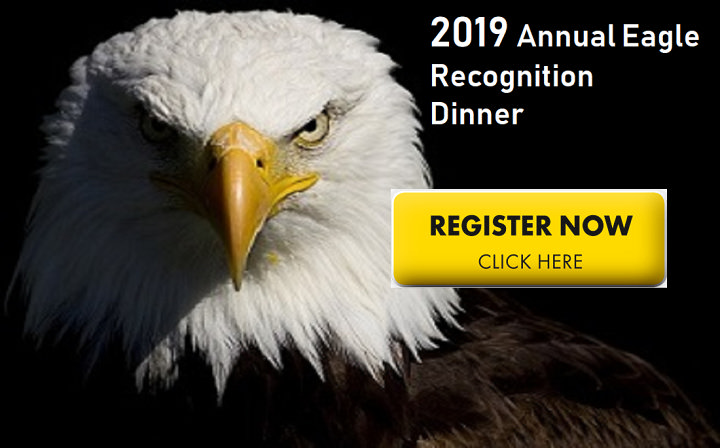 Date/Time:
May 22, 2019 6:30 pm to 8:00 pm
Location:
Smith Ballroom - Morris Inn
1399 N. Notre Dame Ave
Notre Dame, IN 46556
Location Phone: (574) 631-2000

---
Come Join us for a Delicious Dinner and Great Program Presentation of our 2018 Eagle Scouts & Silver Beaver Awards!
---
- Register by May 13
---
This great event will take place Wednesday, May 22, 2019 at Morris Inn at Nortre Dame, in the Smith Ballroom. Gather and fellowship starts at 6:00pm Eastern Time, program begins at 6:30pm sharp.
LaSalle Council Executive Board Annual Business Meeting will be at 5:45pm, prior to dinner in McKenna Hall, across fron the Morris Inn.
QUESTIONS? Call the Morris-1st Source Scout Center 574.289.0337
---
Look for your 2018 Silver Beaver Award Recipients here!
Help us honor our award honorees and 2018 Eagle Scouts at the 2019 Annual Council Recognition Dinner by completing the form below and ordering your tickets.
*Please note that we are not seating guests. If you would like a table of 8 reserved specifically for your group, you must register and pay for a minimum of 8 tickets per table. Complete the form below to reserve your seats and order your tickets.
---