Algonquian Merit Badge Clinic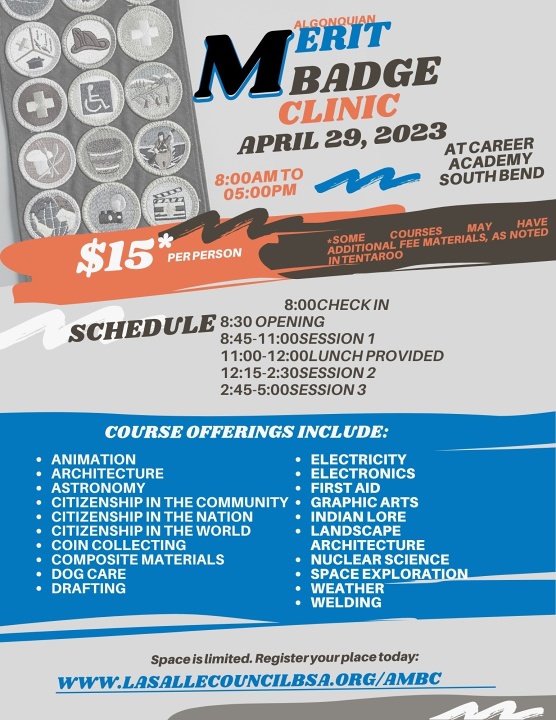 ---
Merit Badge books can be purchased through the Scout Shop or online through scout shop.org.
The information within the books is relevant and copious.
They are highly recommended.
---
Merit Badge worksheets can be downloaded from http://usscouts.org/mb/worksheets/list.asp.
While optional they provide a very effective template for recording your progress and "at-home" work.
They also provide a standardized framework for Merit Badge Counselors to work with multiple Scouts in a convenient and efficient manner.
A full list of Merit Badge Requirements can be found on the BSA National SIte
---
Additional Material Fee of $10 for Welding MB & Composite Material MB
---
Check all the prerequisites by clicking the link below.
---