Algonquian Klondike Derby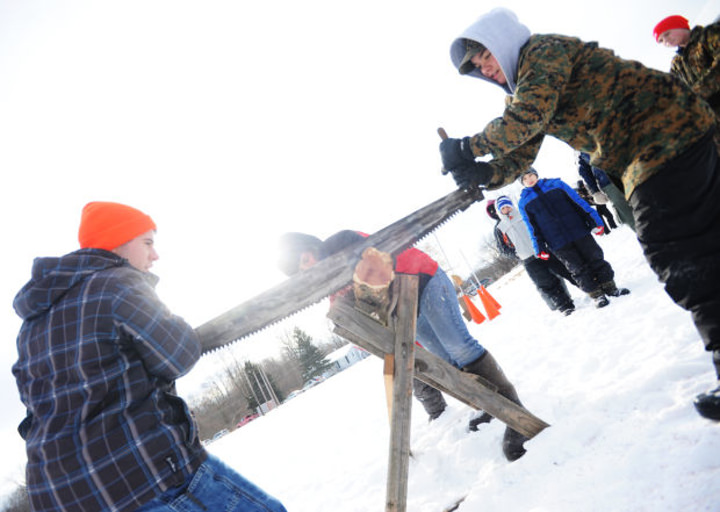 REGISTRATION FOR THE 2019 KLONDIKE is now open!
Again this year, the Algonquian District Klondike Derby will be held at Camp Topenebee. The Klondike Derby is a fun-filled weekend event where patrols test and compete on their traditional scouting skills. This years theme is "The Trail Unknown". Scouts should be proficient in general Scout skills and working as a team. There will be 6 stations to TEST YOUR SKILLS! The stations will be unknown to all participants (including leaders) until day of event. Sleds are built to specific qualifications and used to carry items used at the Klondike. Sleds must be 2.5 feet wide from bottom to top and 5 foot long. Troops must have 2-Deep leadership!
All Patrol Equipment listed on event flyer MUST BE ON SLED to compete in the Klondike Derby. See event flyer below!
---
Camping will be available Friday through Sunday. Please select your top 3 campsite preferences while registering and we will assign your campsite. Once your campsite has been assigned, you will see the name of the campsite above the event registration page on your online account. Contact Sarah Carpenter at sarah.carpenter@scouting.org or (574) 289-0337 x 309.
---
Check in is at 7:00PM on Friday.
Check out is at 12:00PM on Sunday.
Dinner will be served at 5:30 PM Saturday evening in the Training Center. If you plan on staying for dinner, you must select the "Optional Dinner" class while registering.
The Order of the Arrow (White Beaver Chapter) will be serving breakfast on Saturday. The cost is $4.00 per person and can be selected as an optional purchase while registering online.
Stations
Anti-Gravity
High Range Rescue
See No Treasure
Back to Earth
Time to Eat
Camp Tobenebee is located in Michigan City, Indiana. It has tent camping, cabins, training centers and only outdoor restrooms. All camp sites have cooking areas. Depending on the size of the camp site, it can have 6 to 16 tents. Webelos will be staying in cabins.
No refunds for no shows. To view Council Refund Policy, download file listed below.